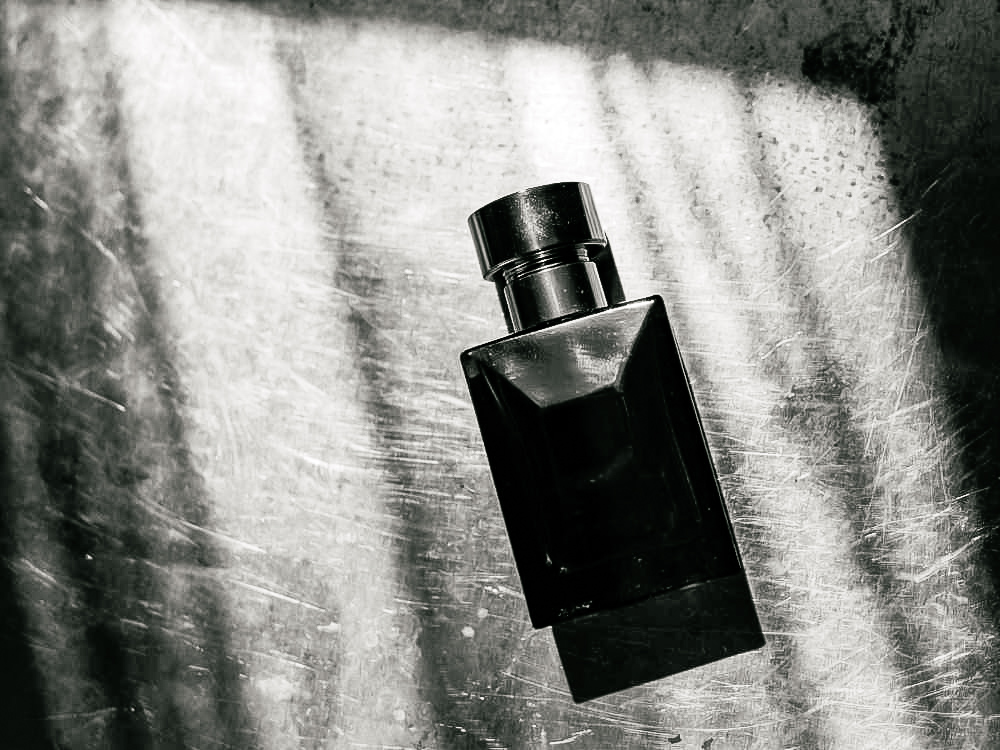 What perfume to offer to a man: selection of the best perfumes!
Offering perfumes for men is important, but knowing how to choose them is even more so. Discover here a selection of the best perfumes that you can find on the market.
---
As you all know by now, gifting perfumes is one of the best gifts you can give to anyone and for any occasion. Whether it's her birthday, Christmas or another holiday, fragrances will never fail you.
However, if you choose to offer a perfume to a man, it is important to choose the latter carefully. It is often essential to take several criteria into consideration, which will make it easier for you. Find out what perfume to offer a man in this article!
How to choose a men's perfume?
There are more and more men's perfumes on the market, which is both great news, but also a disadvantage. Indeed, it exposes you to more difficulties when it comes to choosing.
However, it should be noted that to avoid misleading you, there are some things that do not mislead. Indeed, you must choose according to the age of the man you are facing.
This is what allows you to know the intensity of the male perfume that you should choose. Of course, this is not the only criterion, because you must also take into account the personality of this man. Perfumes are above all elements that allow to express the latter.
The tastes of the man who will receive the perfume are also essential, because it is also what will allow you to make a much better choice. Taking all this into consideration, you can already make a shortlist of what you need.
Discover in the next lines the best male perfumes according to the age of the one who will receive them.
Best Perfumes to Gift a 20-Year-Old Man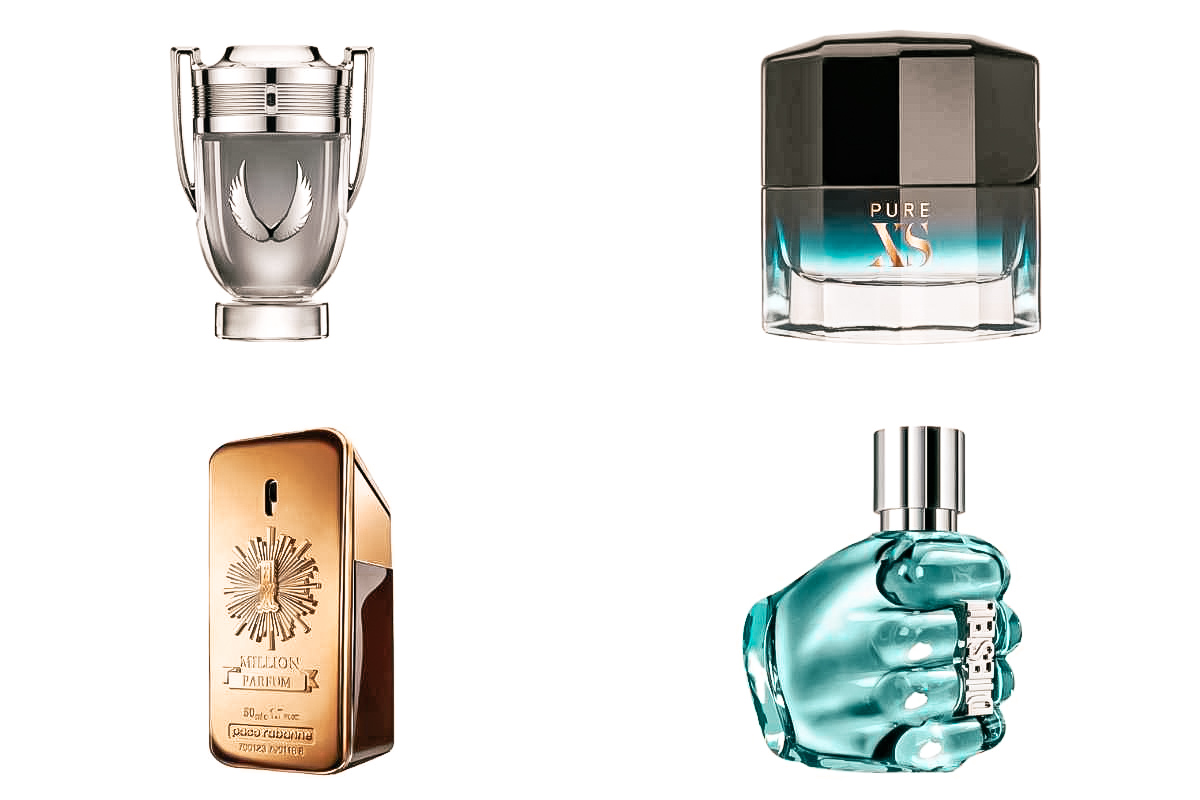 A 20-year-old man gradually begins to realize that he is the only one who can make change in his life. Each of his decisions is then important and this is what will allow him to gain confidence over time.
This is why choosing the right perfume is so important. It is therefore necessary to focus your attention on dynamic, extravagant and triumphant olfactory notes, giving him more confidence and making him as desirable as possible.
As a result, among the best perfumes that you can offer him if he is in his twenties, it is possible to mention:
Invictus by Paco Rabanne;

Pure XS by Paco Rabanne;

1 Million Paco Rabanne;

Only The Brave by Diesel.
These perfumes are biting with notes that will distinguish him very well from other young people of his age. This will allow him to assert himself even more and feel more attractive and conquering than ever.
Best perfumes to gift a man in his 30s or 40s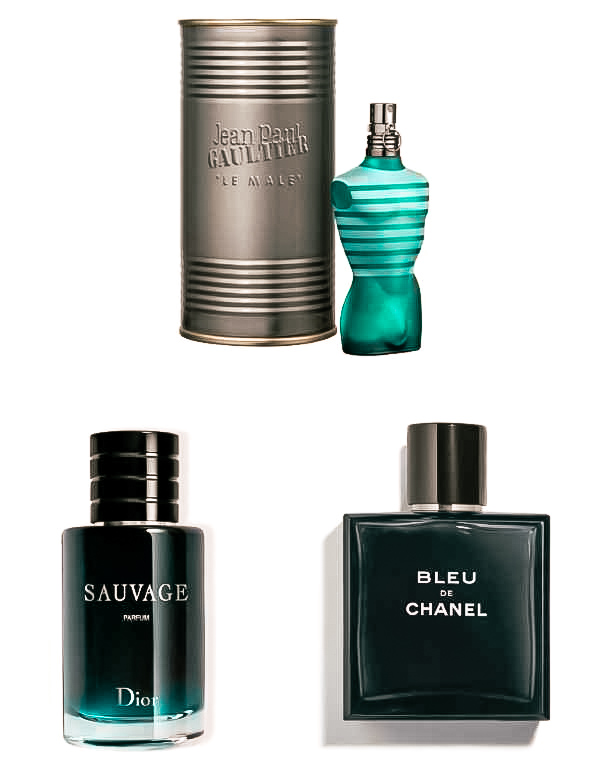 A man of 30 or 40 has already understood a lot of things in life, which makes him more assertive. He's also a man who assumes whatever happens and who doesn't really have too many complexes.
He also certainly found his calling and that's what makes him who he truly is. He therefore needs a perfume that exudes all these beautiful qualities and among the best finds that it is possible to cite, there are:
The Male by Jean-Paul Gaultier
You should definitely consider this fragrance in your choices, because it embodies virility and masculinity in a way never seen before. Indeed, he does not seek to suppress the sensitivity of a man of that age, but to make it even more interesting.
This is what allows you to have this effect that no other perfume can provide. Several notes are detected with this perfume and among them, it is possible to cite a heart that is both floral and spicy as well as woody notes.
Sauvage by Dior
Johnny Depp being the muse of this legendary perfume, that says a lot about its effect. The man who wears this perfume is irresistible and cute, he is also a man who accepts himself as he is with his good and bad sides.
This scent is great for letting your free and wild side take over, which is important, especially at an age like this.
Bleu de Chanel
This fragrance is unique and unlike any other thanks to its notes of amber woods. It is also a fragrance that affirms authenticity, tone and sensuality, which makes it even better suited to men in their 30s or 40s.
Best Perfumes to Gift a Man 50, 60 and Older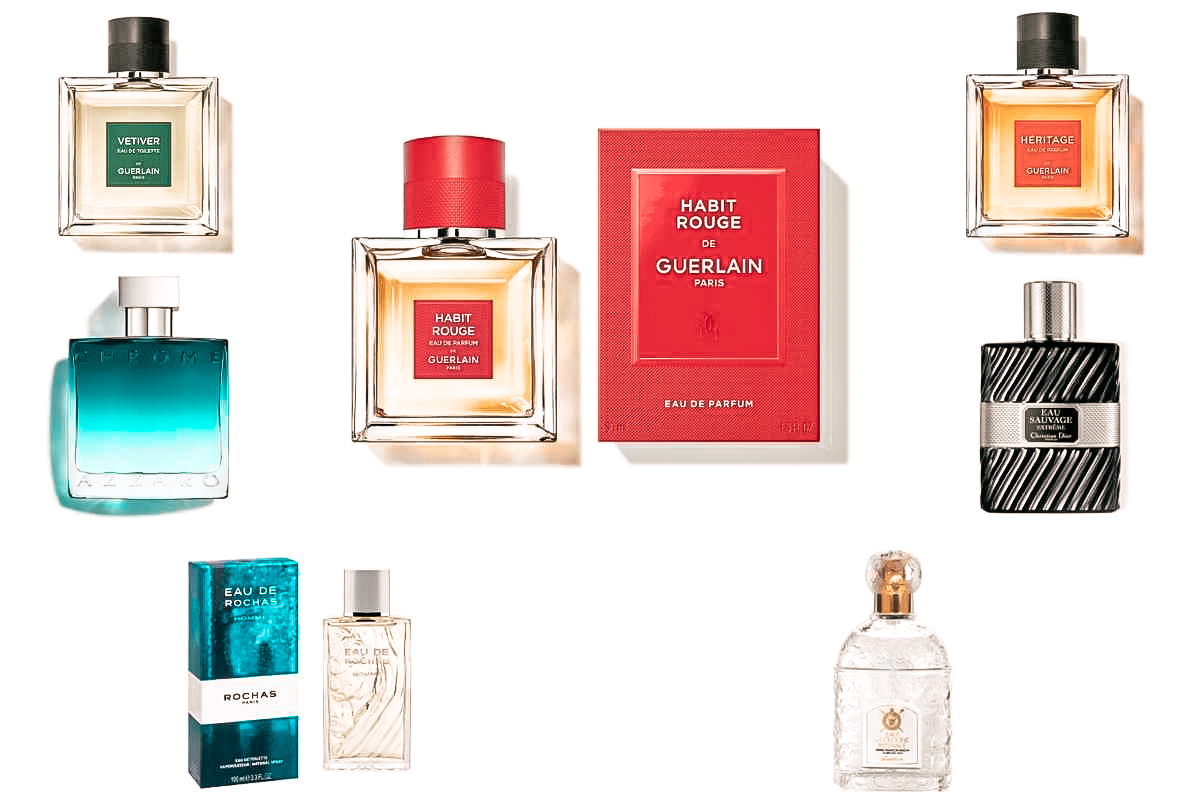 At 50, 60 and over, a man no longer has anything to prove about his masculinity, his virility and his career. He also has strong tastes and generally leaves no room for doubt, which means he needs a perfume that reflects that image.
As a result, among the best perfumes that must be offered to these men, it is possible to cite:
Vetiver by Guerlain;

Habit Rouge by Guerlain;

Heritage of Guerlain;

Chrome from Azzaro;

Eau Sauvage Extrême by Dior;

Rochas Water for Men;

Imperial Water by Guerlain, etc.
This is a selection of the best for men in this category. These are fragrances that are both intense and light and are likely to embody everything a man of this age could want to express about his personality.
They are also perfumes with interesting and fresh olfactory notes to give them a youthful touch which is important to them. Between wisdom and plenitude, the effects of these perfumes no longer need to be proven, just like the virility of men aged 50 and over.
Perfume, we love it
Did you like our article "what perfume to give to a man"? Discover our selection of complementary items: