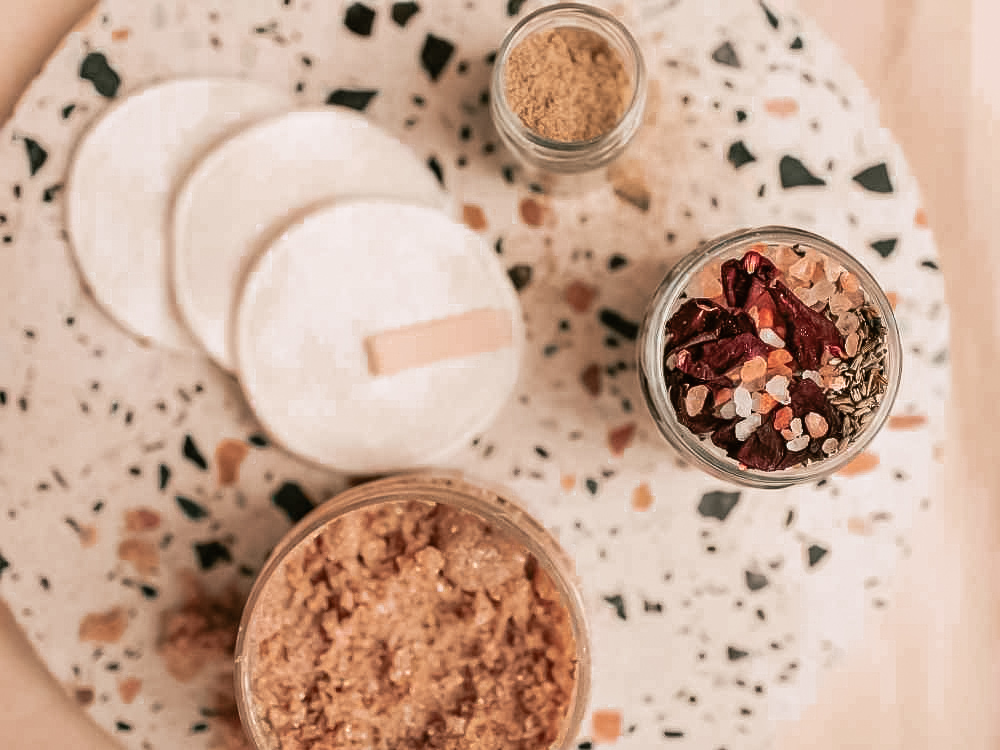 Have a new skin with our tips for a successful body scrub
If you want to prepare for the summer with a good body scrub to have a new skin, you've come to the right place! After this article, scrubs will have no more secrets for you.
---
Our favorite beauty ritual which allows us to pamper ourselves once in a while and keep skin very soft, is of course exfoliation!
For body or face, this exfoliating treatment allowing you to have new skin in two steps, is now part of the habits of French women. You can either buy a scrub product in store or have it done directly in a salon, where it will be applied to you by expert hands.
In this article, we offer you a few beauty tips to make all your body scrubs a success, in order to obtain results worthy of the greatest professionals.
Which body scrub to choose?
The ideal body scrub for you should be suitable for your skin type. Generally, most of the scrubs you will find on the market have a grainy texture with fairly large grains, which are effective in removing dead skin, but are more suitable for standard skin.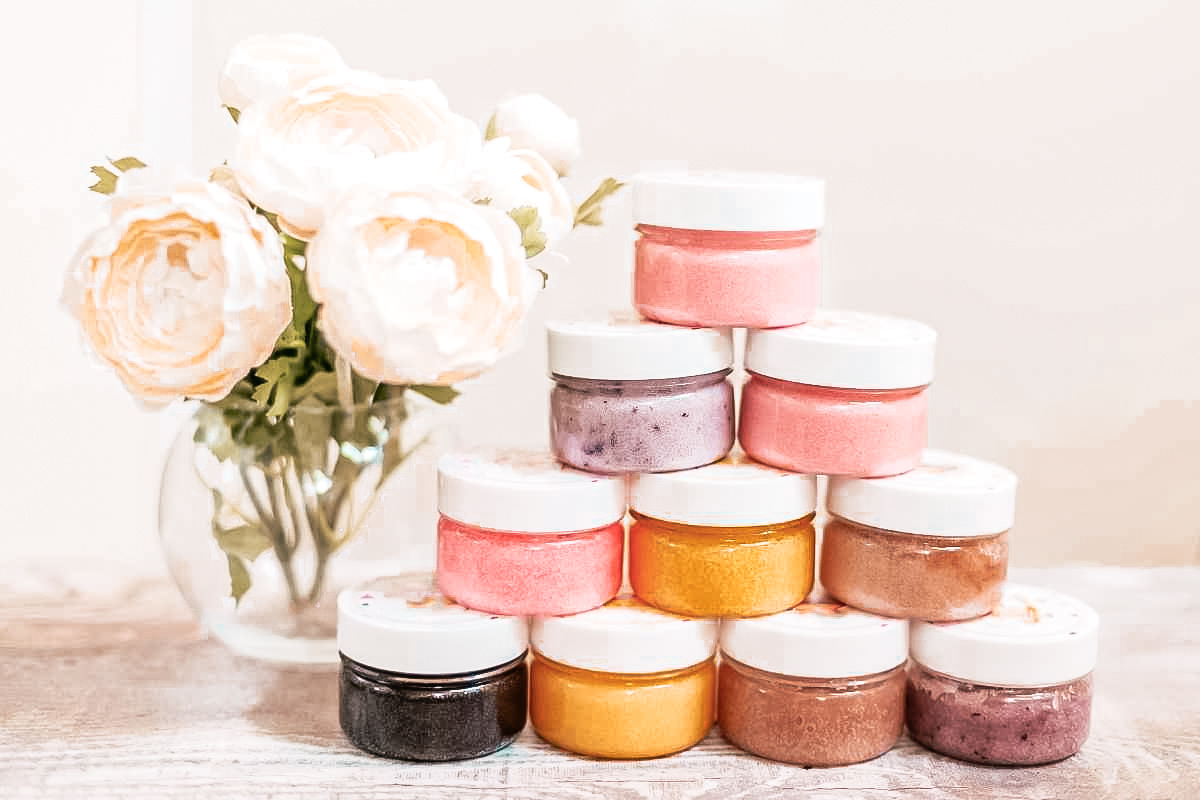 On the other hand, if you have dry or sensitive skin, we recommend that you opt for scrubs that are specific to your skin type, with much finer grains. Always remember to ask the sellers for advice, as they will be able to direct you to the most suitable product.
If, like me, you are an organic addict, you will find a wide range of natural scrubs in stores, where you can even make one yourself at home.
When to do a body scrub?
Who says exfoliation, says new skin! The body scrub should therefore be applied to neutral skin, i.e. before using any moisturizer or beauty product. Since this treatment is supposed to eliminate everything in its path, applying any product beforehand would be useless and could even reduce the effect of the scrub.
Regarding the frequency, we advise you to do your body scrub once a week, or even once a month if you have sensitive or weakened skin, because too frequent exfoliation could attack your skin in the long run.
On the other hand, if you have thick skin, you can pamper yourself more often and do up to two scrubs a week.
The right gestures to make your body scrub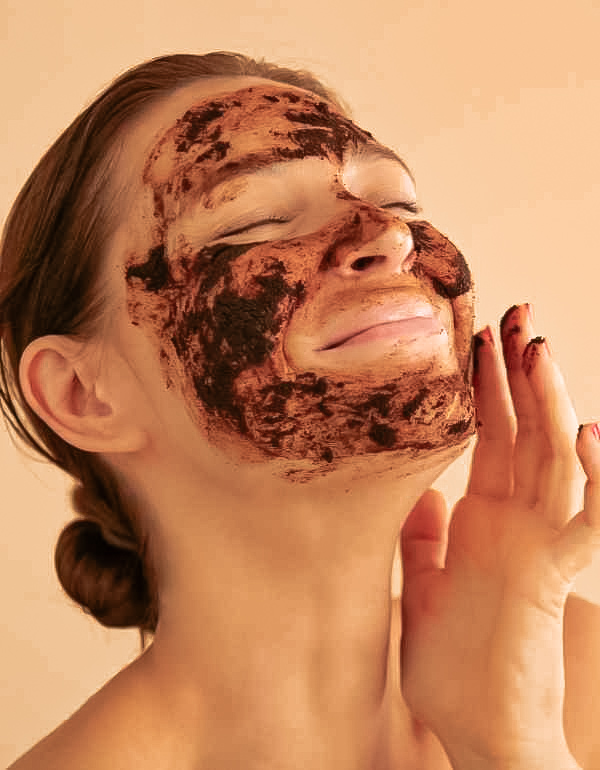 Applying your scrub on the face is quite simple, the surface is quite small and the areas are all easily accessible. On the other hand, in terms of the body, it's a different story!
Don't worry, we have some tips for you to successfully apply your body scrub without any problems:
Beforehand, your skin must be very clean and moistened. Instead, opt for a scrub application in the shower for its practicality;
Place very generous hazelnuts of scrub on the main parts of your body (back, shoulders, arms, chest, stomach, thighs, legs);
Make fairly slow and delicate circular movements on each part of the body to spread the scrub all over your body;
Leave to act for about 10 to 15 minutes;
Always gently rub the scrub without forcing too much; *Insist a little more on rough surfaces like knees and elbows;
All you have to do is go in the shower for a warm water rinse. Help yourself with a damp glove to remove all the product easily.
What about hands and feet?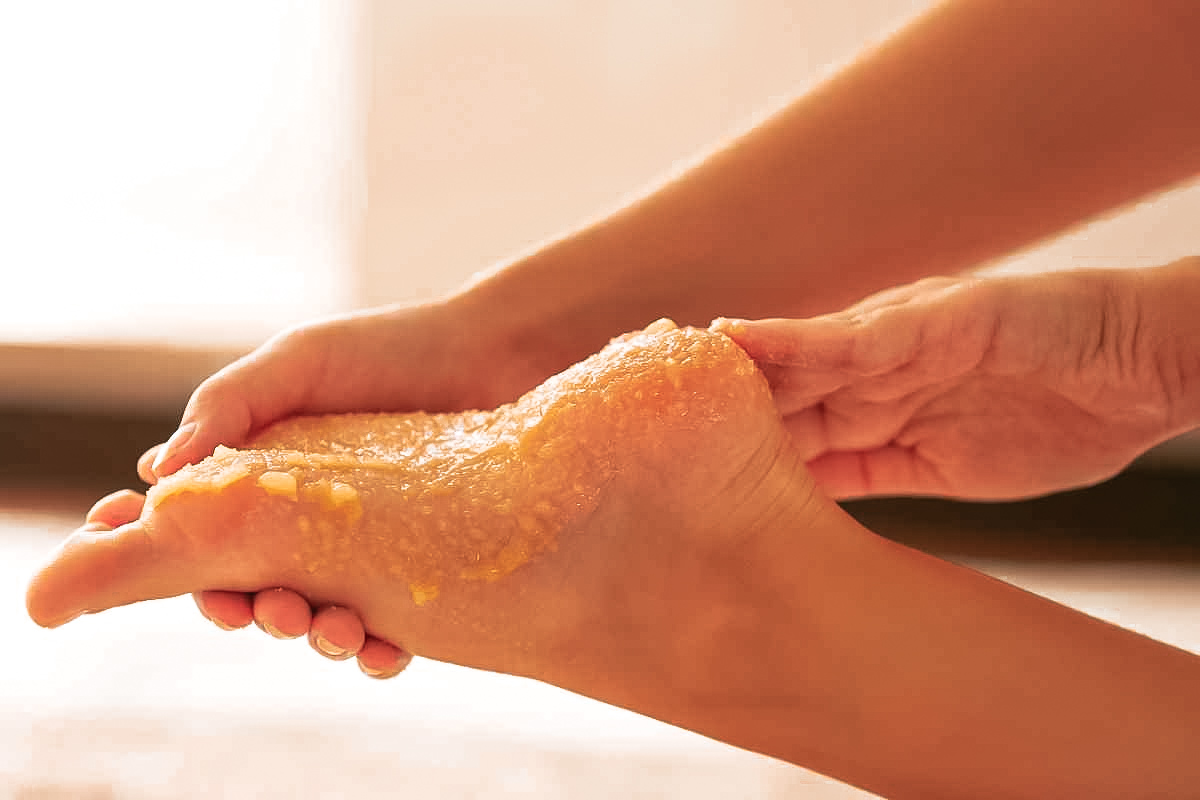 Often forgotten when exfoliating, feet and hands also deserve to be pampered by this exfoliating treatment for two main reasons:
The skin of the hands is sensitive and fragile because of repeated aggressions (soap, detergent and washing-up liquid). It therefore deserves a very gentle exfoliation;
The skin of the feet is rather rough and dry due to contact with the shoe when walking. Consider using a coarse grit scrub for this surface.
You will have understood that all parts of the body deserve to be pampered from time to time with a scrub, so think about having a new skin, especially before summer to bask in the sun with tanned skin , bright and radiant.
Our effective body scrub recipes
100% natural, economical and super effective, a "homemade" body scrub can only be beneficial for your skin as well as your wallet. And since it's your lucky day, we have 2 body scrub recipes full of benefits, for you to discover. Try them, you will certainly not be disappointed with the result!
An ultra gourmet organic scrub!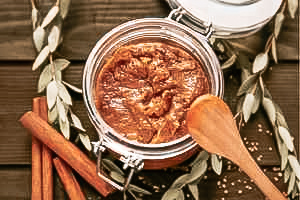 In a small bowl, put 3 tablespoons of almond oil, 2 tablespoons of pure liquid honey, a tablespoon of cane sugar. Mix everything vigorously and put the mixture in a container that you can use in the shower.
This ultra gourmet scrub combines the exfoliating side of sugar with the sweetness of honey, without forgetting the nourishing effect of almond oil. All to give you the perfect scrub!
A nourishing and invigorating scrub
For this recipe, you will only need two ingredients, two tablespoons of coffee grounds that you will mix with a tablespoon of oil and voila, your scrub is ready to use. The nourishing side of vegetable oil combined with the exfoliating power of coffee grounds will give you a tanned complexion ideal for preparing for summer.
Body care
Now you know how to have a new skin with our tips for a successful body scrub. Continue reading on the subject of body care: